Revision Gynecomastia Surgery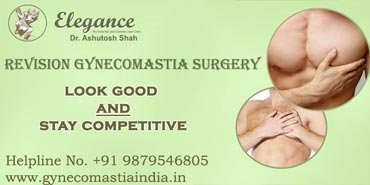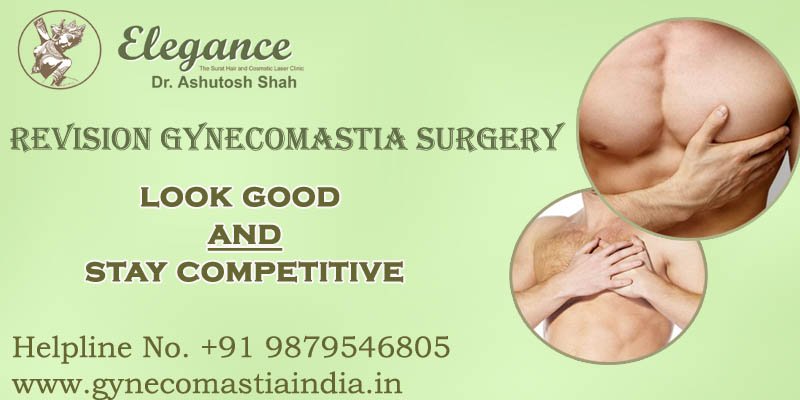 REVISION "REDO" or SECONDARY GYNECOMASTIA SURGERY
So many gynecomastia patients do not get great result in their first surgery. They are really disappointed with the shape, scar or appearance of their chest. These patients meet Dr Ashutosh shah for improvement of the deformity. This second redo surgery is known as revision or secondary gynecomastia
Causes for secondary surgery is usually common..
1. Only liposuction done, no to minimal excision of gland so gynecomastia look maintained
2. Only gland excision is performed- crater deformity seen
3. Bad scar – misplaced or poorly healed scar
The gynecomastia surgery must include both steps. liposuction should be first to suck out all fat. The gland excision follows. The gland cannot be liposucked by any means. So excision under vision is must. The incision for liposuction as well as gland excision should be inconspicuous.
Revision gynecomastia is a difficult operation.. The first surgery leaves scar tissue making the dissection a lot more difficult. The contraction of the skin is much less predictable.
It requires tremendous amount of skill to perform secondary gynecomastia surgery. The secondary case patient needs to take great care in the selection of their revision surgeon, keeping in mind that experience and confidence level must be extremely high to deliver the desired results.so patient needs to think about need to select best doctor for his secondary operation
1. You should find out best gynecomastia doctor in your region
2. Find out his reviews on net for gynecomastia surgery
3. See his website ,if he has done any secondary cases or not
4. Call his OPD and ask how many gynecomastia surgery they perform a month
5. Meet the doctor personally and see his abilities to understand and explain about your problem
6. See his pre and post-operative secondary cases for gynecomastia